Racing weeks at J World are a fantastic way to advance your racing skills and get ready to be more competitive in your local fleet.  These five day programs cover a tremendous amount of information, from sail trim and boathandling to strategy and tactics.  We just finished up another great week at our Puerto Vallarta location.   While the season is wrapping up down south, we'll be offering theses sessions into the summer at our San Diego and San Francisco locations.
Here are some shots from the week we just wrapped up…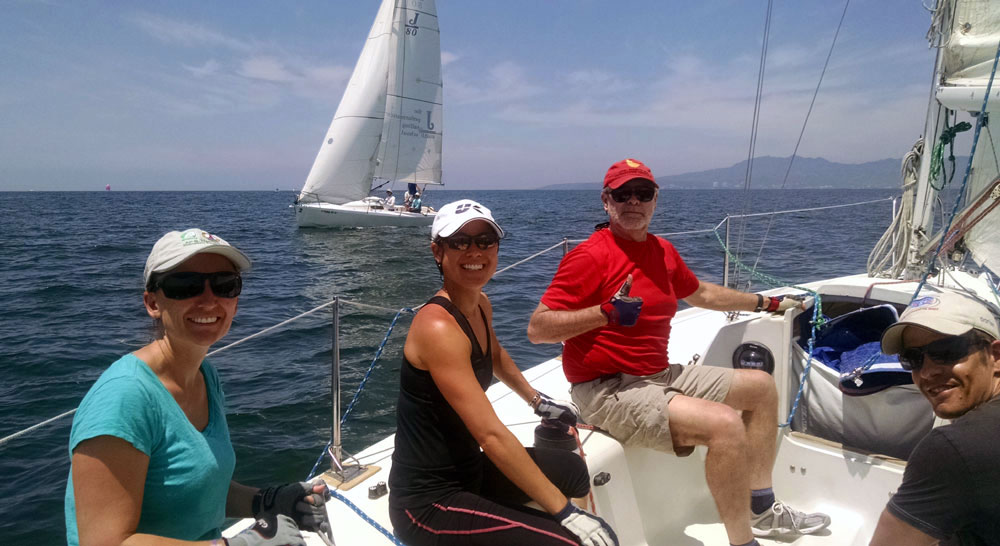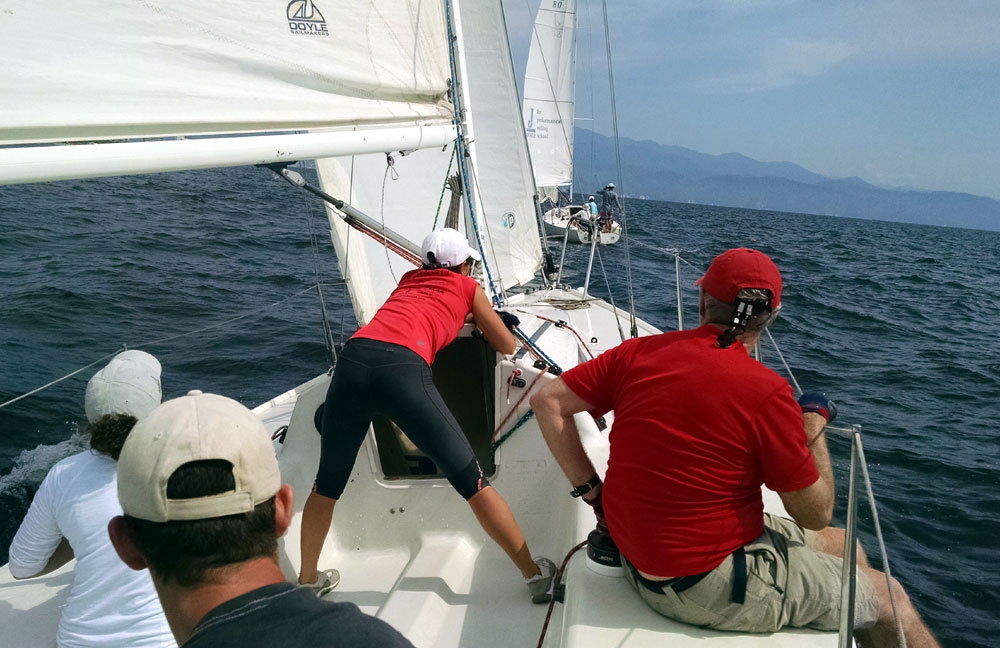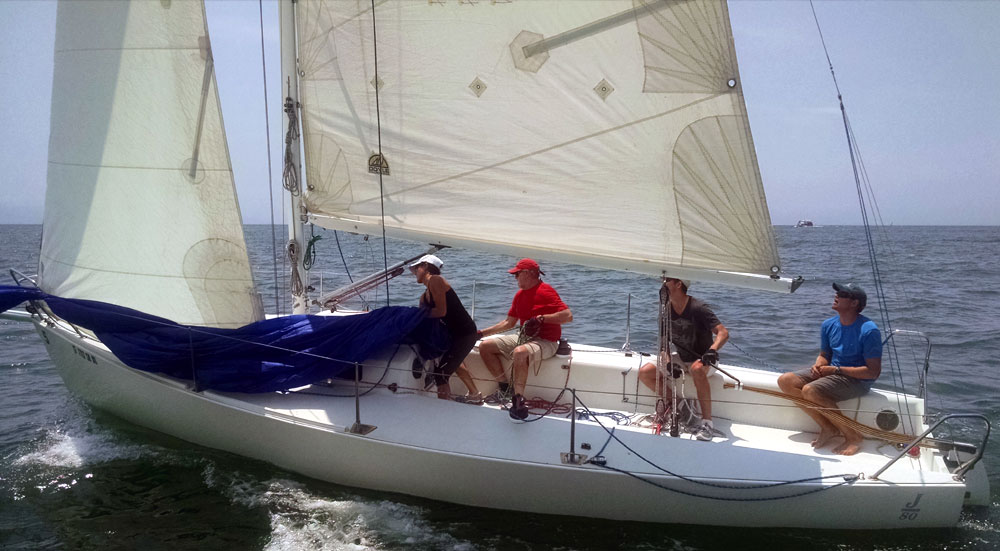 Thanks everyone for joining us in beautiful Puerto Vallarta.  We anticipate great things for each and every one of this group!  Unsolicited testimonials from this group:
"Had an awesome week.  It was nice to build confidence in the things I did know, and experience the things I didn't in an on-water learning environment rather than during a race."
"Thanks for a great week!  Your coaches did a terrific job. In Chris' words, 'best learning experience I've ever had, a coach on each boat giving instant feedback'."
Don't miss out on your chance to learn the ropes.  You can read all the books you want and spend years of trial-and-error sailing without nearly achieving the results of five days with J/World.  You spent a lot of money on that smooth bottom and those hi-tech sails.  For a fraction of that, we can get you smarter and faster.  J World has some of the best coaches in the world, and have coached tens of thousands of sailors over more than three decades.  Check out our what our clients have had to say about the best sailing program available here, and more info on our racing courses is here.
All the best,
Wayne Zittel and the J/World Team
https://sailing-jworld.com/jworldwp/wp-content/uploads/2015/01/Header-Logo.gif
0
0
jworld
https://sailing-jworld.com/jworldwp/wp-content/uploads/2015/01/Header-Logo.gif
jworld
2015-04-17 16:30:37
2015-04-17 16:30:37
J/World Racing Week Report