Liveaboard Cruising
Course Description
This sailing course is for the more advanced sailor.  If you are moving up to a larger boat, interested in the shipboard life of passage-making and adventure sailing, or if you are wanting to bareboat charter, this course is for you.  For this one, we take the classroom underway!  J World Sailing School teaches this sailing class aboard a 40-50 foot sailboat.
The liveaboard cruising course will give you the confidence you need for offshore cruising and/or coastal cruising.  We offer seven, five, and three day options at all of our locations.  J World Sailing School also offers special adventure sailing Liveaboard Cruising courses in the Channel Islands, Mexico, Hawaii, and other outstanding destinations.  Please see our special events page or contact us for details and information.
For all these sailing courses, we create our float-plan as a group on the first day, taking into consideration our goals and current weather conditions.  We have a maximum of four sailors per class, so you are guaranteed plenty of personal attention.
The Seven Day Liveaboard Cruising Courses are usually special events, and often have separate starting and ending ports.  Trips such as San Francisco to Santa Barbara and Puerto Vallarta to Cabo San Lucas happen at certain time throughout the year.  See our special events page or contact us for additional information on upcoming possibilities.
The Five Day Liveaboard Cruising Course (Monday – Friday) is our most popular cruising class.  Possible destinations from our San Francisco Bay base include sailing to Monterrey Bay, Santa Cruz, Half Moon Bay, Bolinas Bay, San Pablo Bay, and the Sacramento River Delta.  From San Diego, we regularly head out to the Channel Islands and Catalina.  In Puerto Vallarta, we explore the further reaches of Banderas Bay, and venture along the Mexican coastline to some beautiful areas which can be found along less-traveled paths.
The Three Day Liveaboard Cruising Course runs Friday to Sunday in San Francisco Bay, San Deigo, and Puerto Vallarta, Mexico.  Due to the shorter time-frame, this course tends to be for those individuals with a bit more experience who require 'brushing up.'  For most sailors, we encourage the five day format so that we have lots of time to cover all the information in great detail.
The course covers many topics in great detail, including:
•Advanced Sail Trim
•Advanced traditional navigation
•Electronic Navigation
•Passage Planning
•Provisioning
•Weather analysis and forecasting
•Night Navigation and Sailing
•Detailed Diesel Engine Maintenance
•Boat Systems (electrical and mechanical)
•Offshore Safety Gear
•Seamanship Skills
•Heavy Weather Tactics
Itineraries
Each of our  locations offers various itineraries.  The final float plan is decided as a group based on goals and the weather conditions/forecast, but here are some of the most popular:
San Francisco Bay – Numerous destinations within the world famous Bay, including Sausailto, Angel Island, SF Cityfront, Berkeley, Napa, and Sonoma, plus some nearby coastal options including the Farallone Islands, Half Moon Bay, Santa Cruz, and Monterrey.
San Diego – Coastal ports-of-call include Mission Bay, Oceanside, and Dana Point, while our favorite destination remains the beautiful Catalina Island (and for the longer trips, the further lying Channel Islands as well).
Puerto Vallarta – The beautiful Banderas Bay hosts numerous options, including the coastal villages of Yelapa, Quimixto, and Las Animas to the south and La Cruz and Punta Mita to the North.  Longer trips can head up the coast to Sayulita, Chacala, Coral Island, San Blas, the remote Isla Isabella, and Cabo San Lucas.  Or turn south along the Costallegre and make for stunning gem Cayeres.
Special Events – J/World also offers a range of special cruising classes/events.  See here for details on our Mexico Trips, the Baja Ha-Ha, and the Hawaii to California Offshore Passagemaking offerings!
What makes the J/World Learn to Sail Course different from the average sailing school?
Numerous seemingly small differences in a learn to sail course can result in a dramatically different overall experience.  You can get a degree from many, many universities, but we all know that all colleges are not created equal…  and the same hold true of sailing schools.  So what are the primary differences between J/World's Learn to Sail Course and other sailing schools?
More time sailing. More course days. Exceptional boats. Phenomenal instructors. But don't just take our word for it. See below to read some of our customers testimonials to read why we have been selected as the "Best in the Business" for over 19 years running. And please ask sailors and do lots of web searches… we feel confident that the more you ask around, the more great things you will hear about us and the more likely you will come to J/World!

Improve your sailing skills with the top rated sailing school in the country, J/World
Liveaboard Cruising – Requirements
The ability to comfortably sail an auxiliary powered sailboat. Knowledge of sailing, seamanship, basic navigation, and boat handling.
Liveaboard Cruising – Certifications
US Sailing Basic Cruising – Three day course
US Sailing Bareboat Cruising – Five and seven day courses
In order to obtain certifications you must already have the US Sailing Basic Keelboat Certification and a current US Sailing membership. We include one certification with each course. Sailors with sufficient previous experience may complete the course work for both certifications in the five or seven day options. The cost for additional certification is $60.00.  Please contact us directly to discuss this option.
Liveaboard Cruising – Price
Three Day – Standard: $1495   Alumni: $1345   Member: $1196
Five Day – Standard: $2395   Alumni:  $2155   Member:  $1916
Seven Day – Standard: $3350   Alumni: $3015   Member:  $2680
Please visit our pricing page for full details, terms, and conditions.
US Sailing Certified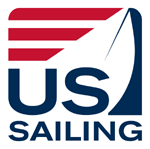 J/World is a US Sailing Certified educational facility.  While most of our courses offer certification, we also pride ourselves in delivering a curriculum that far exceeds the base standards.  We have been teaching sailing longer than anyone has been offering certifications.  Our goal is to make you a confident and competent sailor.  Many colleges offer Bachelor's degrees, but we all know they are not equal.  The same holds true for sailing schools.   If you really want to learn, come to J World.
Private Instruction
If you prefer a private experience over a group course, we offer the opportunity to receive fully personalized attention from one of the best sailing instructors in the country.  You can come alone, or limit the enrollment in a particular course to your group of friends or family.  We provide custom sailing instruction for individuals or groups at prices which compare favorably to standard courses, and will custom tailor the curriculum to meet your specific goals on a schedule which accommodates your plans.  Visit here for more info.
We had an absolutely fantastic time and achieved one of my life long goals – learning to sail!  The Instructors were truly great and we appreciated their very professional and friendly teaching style.  We'll be back for sure!  Thank you for a great experience, J/World. Please send our regards to everyone….
Just wanted to say thank you for a great week taking the Performance Cruising class at J/World. Sailing the J80 was mucho fun and that J105 is a rocket!  Both of my instructors are super talented and I definitely learned more in that one week than I have in quite a while.  I'll be in touch to do more sailing with J/World!
I wanted to thank you for a wonderful trip and the experience of a lifetime. I was and remain extremely impressed with all the preparation and hard work that you put in to make this trip a success. I took from this experience not only a great deal of knowledge on ocean sailing, but also increased confidence in my ability as a sailor.
[Our instructor] did an incredible job of ensuring that we both had a positive experience. I have been an educator for almost 30 years. Currently I am Superintendent of Schools for a jurisdiction of over 10,000 students with 1050 staff. I can assure you that [our J/World instructor] is a natural teacher with a broad range of skills.
I just wanted to take a minute to express my appreciation for this weeks class, and to let you know I was really impressed with [my instructors]. You have a great team there!  I certainly got everything I'd hoped for… and more. The J/80 was a blast, and the time on my own boat was invaluable. The Friday race was the perfect end to an excellent week…
Absolutely exceeded my expectations in every dimension. The boats were exceptional… new modern and in good shape. The instructors were awesome. It was hard to believe you could get that level of experience and accomplishment and at the same time have great teachers. Thanks you J/World Team!
As someone who's been teaching and evaluating teachers for a quarter of a century, I'm writing to tell your instructor is one of the best I've seen. He's tremendously skilled at communicating knowledge and also has the rare talent of being able to tell what his students do and don't understand.