US Sailing Certifications
J/World sailing proudly offer US Sailing Certifications, the industry standard for sailors and charter companies worldwide.
We offer US Sailing Certification at no charge with many of our sailing classes. We feel that sailing certification, while important, is not imperative for all of our students. Certifications are not themselves a goal.  The goal of a sailing course is to teach safe and efficient practices and to build experience.  J/World Sailing School has been teaching sailing longer than any authority has been certifying sailors.  We are proud that our sailing courses are more comprehensive and challenging than ANY standard.  If you just want to get certified, there are places you can go and spend less money and less time.
But if you really want to learn to sail, or to sail better, come to J/World.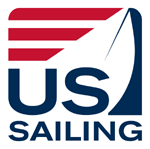 US Sailing Association is the national governing body for the sport of sailing in the United States.  A non-profit organization with a mandate from the Congress to oversee the governance of recreational and professional sailing, US Sailing truly has the interests of sailors and the sport in as its foremost concern.  J World Performance Sailing School and Club offers only the highest standard in the sailing world – US Sailing Certification.
Below are the US Sailing Certification levels most commonly requested and the J World sailing courses that best correspond to them.  These are suggested pairings only – you may opt for certification while attending almost any J World program.  Why do our course names nor correspond exactly to the US Sailing Certifications?  Our J/World courses pre-date any certification standards and exceed them on all counts.  Our Learn-to-Sail course is far more than a regular Basic Keelboat course that any school can offer.
Common Questions (FAQ's):
Q:  Who should consider certification? A:  If you want to charter, rent or insure a boat it is helpful to have a documented record of your sailing skills and experience to present to the charter or insurance company.  In other countries this is a prerequisite to chartering.  In our opinion it is likely that in several years it will be a requirement in the US and the Caribbean as well.  For the time being, however, please remember that there is no such things as a true license or 'passport' which will guarantee your ability to charter.  All certifications can make it easier to charter; but none will make it a certainty.
Q:  What is the difference between certification from US Sailing and others? A:  Any sailing school can give you a piece of paper that says you are "certified" – and many do.  US Sailing is the official governing body of sailing in the US as designated by the United States Congress.  When they say you meet a certain level of skill you can be sure that charter companies will recognize this.  Also, they are a non profit organization so there is no financial pressure to pass you.  If you pass, you deserve it.  US Sailing sets forth strict criteria regarding the quality of the facilities and the instruction, to which candidate schools must adhere before being authorized to grant US Sailing Certifications to sailors.  In short, this is the toughest, most respected stamp of approval available.
Q:  Do I HAVE to test for US Sailing Certification while at J World?
A:  Absolutely not.  Certification is always optional.  If you decide against it, you will still be attending the finest sailing school in the country – J World.
Q:  Why should I attend J World to get my US Sailing certification when other schools offer it too?
A:  You can receive a bachelor's degree from hundreds of Universities around theUS, but this doesn't mean you receive the same education.  US Sailing Certification is a benchmark to make sure you meet a certain level of competency.  J World is the top sailing school in the country and far exceeds these requirements.  When you graduate from J World you have received the finest sailing course anywhere, regardless of your decision whether to opt for US Sailing Certification.
Q:  What's involved in getting certified?
A:  At each US Sailing level you must pass a written test and an on the water evaluation of your skills.  All necessary study materials are provided by J World and all on the water skills are thoroughly covered during your course.
Q:  Do I need to let J World know in advance if I want to do this?
A:  Certification at the Basic Keelboat level is available without any advance notice in any four day course or in our two weekend course.  If you are interested in certification at more advanced levels, it is necessary that you notify J World in advance.
Q:  What's the cost and what do I receive?
A:  Certifications are included at no additional cost in many of our courses.  Otherwise, the cost for your initial certification is $60 and includes an excellent US Sailing manual that will prepare you to pass the written test; a membership in US Sailing; a complimentary subscription to Sailing World and American Sailor magazines; a waterproof logbook that you will use to document all instruction received, certifications received, all sailing time etc; a list of all the standards so you know what is expected of you.  The cost for additional levels is $60 per level.
Q:  What if I don't pass?
A:  If you have the required experience to enter the J World course you have selected and if you study while at J World, this is unlikely.   However, at J World we give you our promise that if you don't pass any aspect of US Sailing you may return to J World free of charge to receive the instruction you need to pass.
Q:  Can I start with more advanced levels if I have the experience?
A:  You may start your instruction at more advanced levels, however your first certification must be the Basic Keelboat, the second certification must be the Basic Cruising, and so on.  In order to maintain the highest standards you must pass each level before moving on to the next.  Sailors with experience are urged to contact us to determine the best way of meeting their individual goals.
Q: Can I test for multiple US Sailing levels during the same course?
A: In some cases, yes.  However, you must discuss this with J World well in advance.