J/World Performance Sailing is offering sailors the opportunity to compete in another of the great ocean races: the iconic Newport to Bermuda Yacht Race.  This will be the 51st running of the world's oldest regularly scheduled yacht race, and it will undoubtedly continue to draw a large and fantastically competitive fleet.
Our J/World program will take participants on the 635 mile race aboard a wonderful Santa Cruz 52 with three of our world-class coaches aboard.  Make no mistake, this is no 'cattle-boat' loaded with an extraneous amount of crew and professions sailors to the degree that no one gets to do much.  It is a grand-prix program in which all of the participants are active and equal members of the team.  Everyone gets to participate in all aspects of racing the vessel, including trimming, grinding, bouncing around the foredeck, and of course driving.
The J/World Newport to Bermuda offering is a fully turnkey program.  Our staff takes care of all the preparations and post-event clean up.  We meet four days prior to the start and spend three days in training and practice, then head of on the race!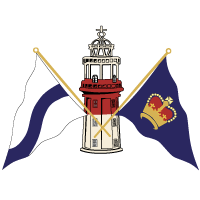 "I wanted to thank you for a wonderful trip and the experience of a lifetime. I was and remain extremely impressed with all the preparation and hard work that you put in to make this trip a success for the students. I took from this experience not only a great deal of knowledge on ocean sailing, but also increased confidence in my ability as a sailor."    – MC, after the 2008 Pacific Cup
J World Offshore Racing – 2012 San Deigo to Puerto Vallarta Race
About J World Offshore Programs
There are no other programs in the world like this.  Period.
Our offshore programs, put together and managed by J/World are absolutely unique in the world of yachting.  You are a truly active and integral member of an actual racing team.  We don't load the boat with clients to the point where no one gets to do anything.  We won't just park you over a grinding pedestal  We aren't just  taking you for a ride like so many big boat programs.  You are sailing the boat.  You get to drive, trim, navigate…  whatever your interests are, we'll be sure that you get to exercise that muscle.
For most programs, we limit enrollment to six clients.  With three coaches aboard, that's a 2:1 ratio which means everyone aboard gets a ton of personal attention from our extremely experienced staff.
These programs are fully turn-key, and managed by a team of sailors who are hand selected for both their extensive sailing background, and their ability to coach well and share their knowledge, expertise, and enthusiasm with others.  The afloat staff is supported by our expert shore team, insuring that you have the time of your life.
The J World Offshore Programs are singular in the world of yachting.  If you have heard of other pay to play programs or you have joined the 'cattle boat' programs that dominate the market, it's time to rethink your experience.  There is no other program in the world like J World Offshore.